Issue 112
Flexbox, Grid, Transforms, DevTools and even HTML in email. A lot going on this week!
News
Issue 112
I'm back in the UK for a week and have a whole bunch of excellent articles and video to share with you on subjects from Flexbox to Grid, Transforms, DevTools in Firefox and an updated guide to CSS support in HTML email from Campaign Monitor.
Thanks to An Event Apart for once again sponsoring CSS Layout News. There are two more events this year - in San Francisco and Denver. I'll be speaking at both with a brand new talk. Check out the footer of this email for a discount on tickets.
Rachel Andrew, CSS Layout News
---
You can now pre-order and be one of the first to get your hands on a copy of my book The New CSS Layout. Available in e-book or paperback format. And, can ask a favour? If you enjoy the newsletter or other materials I produce, and could share the link to the book page on Twitter, Facebook or the web design forums you are part of, that would be wonderful - thank you!
---
A few of us who had been involved in the story of CSS Grid Layout were involved in filming a video for Microsoft, while we were at the CSS Working Group meeting in Paris. You can see the result on YouTube.
Learn
A lovely post from Ada Rose Edwards subtitled, An introduction to post-modern Web Development. The post covers CSS Grid, CSS Custom Properties and Web Animations.
---
I wish I had been able to get to the Edge Web Summit. Sadly I've not figured out how to be in two places at once yet. Luckily for me all the videos are online, including this excellent talk on Grid Layout from Melanie Richards.
---
If you have used Grid Layout, then hopefully you have also discovered the Grid Inspector that is part of the Firefox DevTools. There are some other nice tools in Firefox DevTools and this article introduces them.
---
A nice article about using CSS Transforms.
---
Another excellent article from Chen Hui Jing, this time about Grid with fallbacks for older browsers.
---
Interesting
Campaign Monitor have updated their excellent guide to CSS Support in email. They have also published a post detailing the updates.
Our Sponsor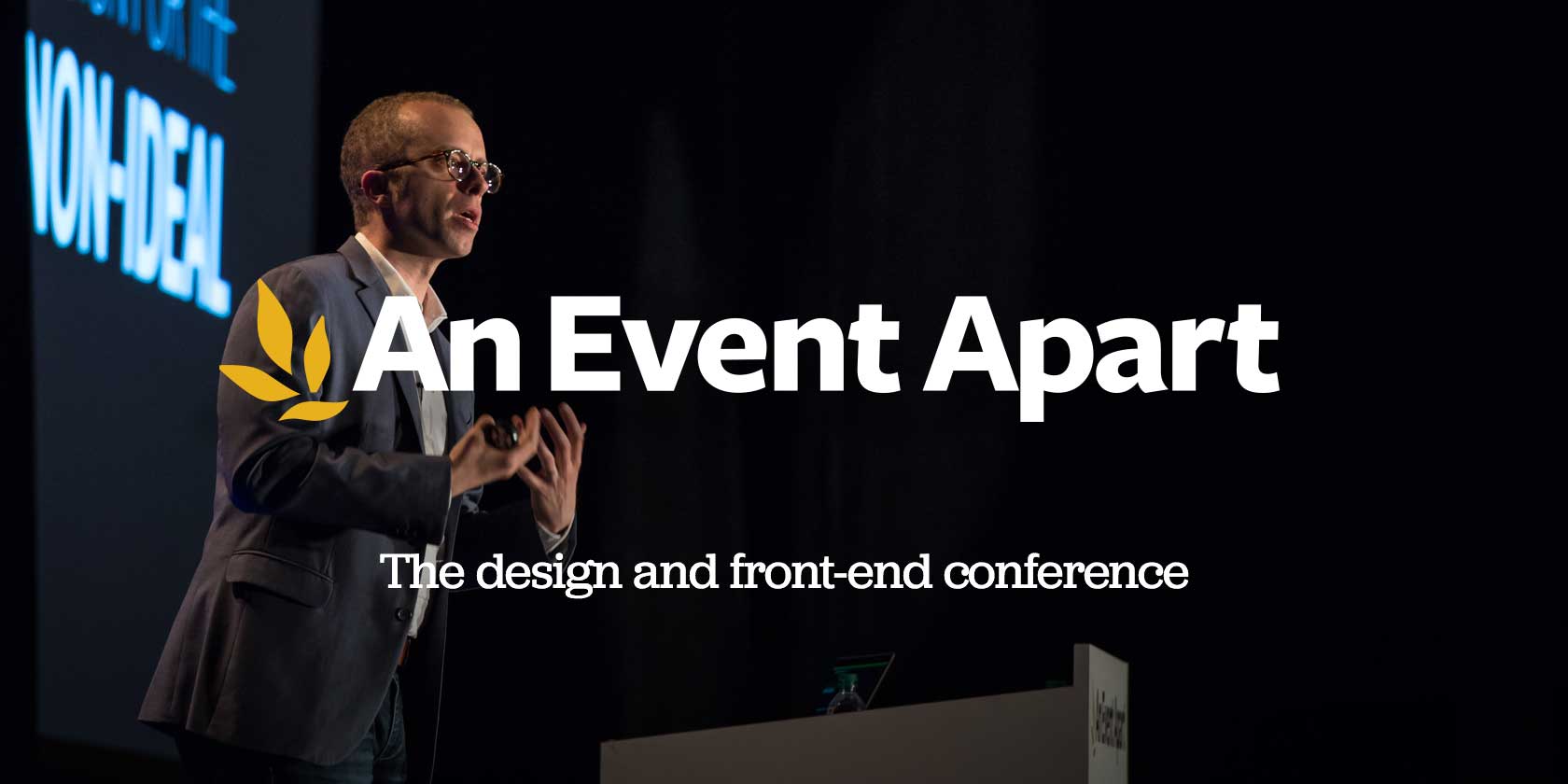 That's what Julie Ovenell, Communications Director at the University of British Columbia, told us about An Event Apart, our 3-day design and front-end conference. "I learned more from this conference than any I've attended in the past," added Tracey Halvorsen, President of Faststop.
Courtney Demone, Design & Marketing Lead for SearchTempest Online, agreed: "Of all the conferences I've been to, AEA consistently has the best speakers and the best overall atmosphere." But maybe Peter Burgess, Creative Director at ShapeUp, said it best: "I learned more from this conference than any I've attended in the past."
Whatever your job title, An Event Apart can help you do it better. So, come on. Set yourself Apart. And save $100 with code AEACSSLAYOUT.
CSS Layout News Newsletter
Join the newsletter to receive the latest updates in your inbox.