Issue 152
Firefox 61 is out with a whole bunch of updates and bugfixes for layout.
News
Issue 152
Today Firefox 61 becomes the current Firefox release, and with it a bunch of updates and bugfixes as well as new developer tools.
I'm writing this at An Event Apart, yesterday I gave my talk Graduating to Grid (slides are linked below) and today I'm going to be on a panel chatting with Jeremy Keith about working with Grid Layout. From there to the airport and Smashing Conf in Toronto! June is busy for the traveling CSS Grid roadshow.
Today the newsletter is sponsored by Notist. Notist is my product and in reality, most of the things I do around CSS are "sponsored" by the fact my business has products. However, Notist is our new thing. If you speak at conferences and workshops and want to create a speaker portfolio to make promoting and sharing your work easier - check it out.
Rachel Andrew, CSS Layout News
---
Firefox 61 is released today with a whole host of additions and fixes for layout, including the unprefixing of the *-gap features.
Learn
From Firefox 61 you can use the Accessibility Inspector to help make your sites more accessible. Details of how to use the Inspector are on MDN.
---
My slides and resources from An Event Apart yesterday.
---
I'm glad that we can now centre things without needing to pretend they are tables!
---
Not totally layout related, but I think an important read. Why you shouldn't use the placeholder attribute.
---
I've linked to many of these individually before, but I was reminded during Jen's talk yesterday of just how many Layout Land videos she has produced. Check them out here.
Interesting
I like these CodePen challenges. This post rounds up the figure and figcaption pens.
Our Sponsor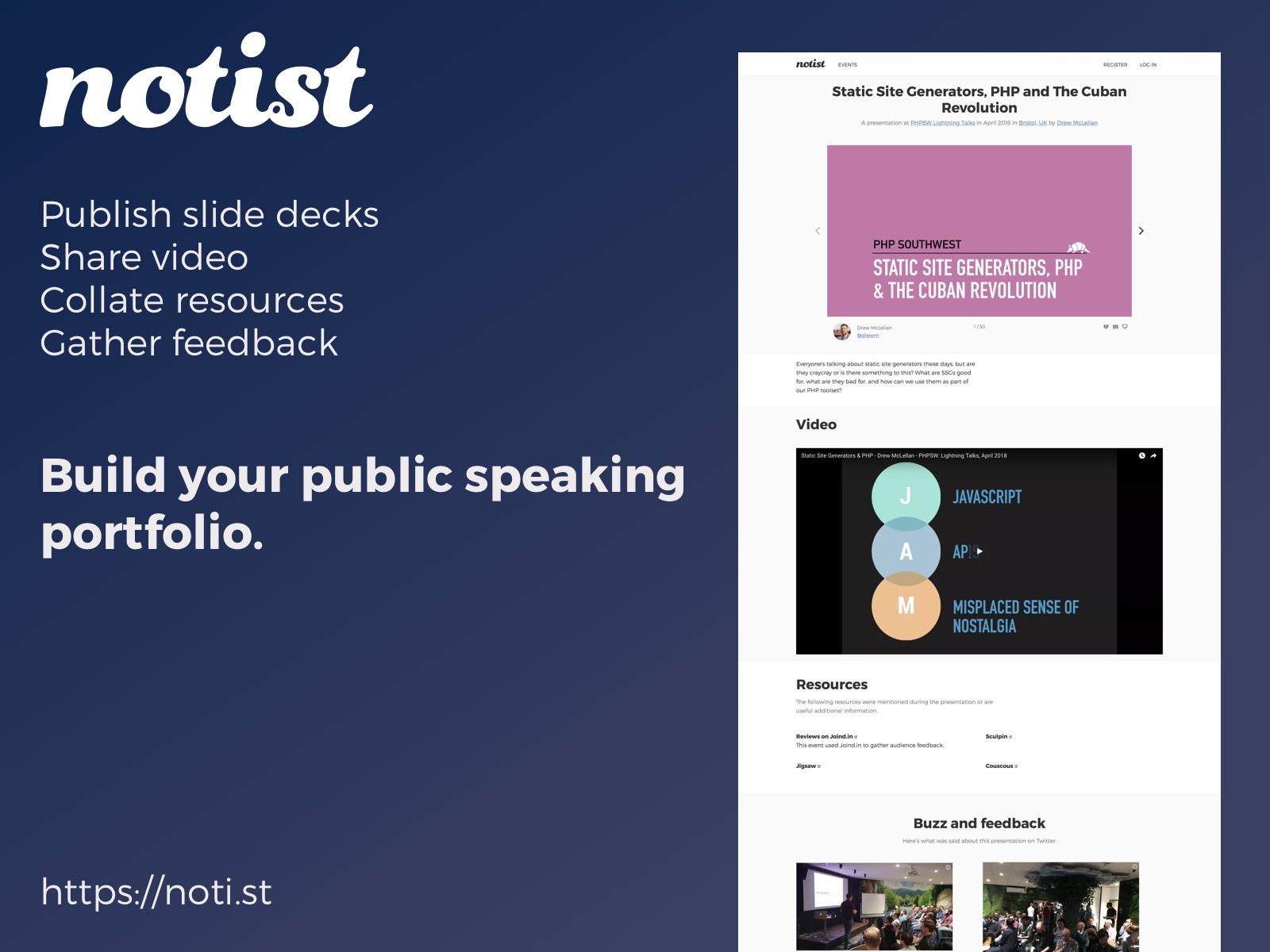 Whether you speak occasionally at local meet up groups, or frequently take the stage at big design conferences, Notist is the place to build your public speaking portfolio.
You can share your slides, but also add video, pull in tweets, and build up lists of links and resources for attendees to reference to. Over time you can build up a solid resource of all your speaking engagements.
If you ever hook up to a projector, you should get hooked up with Notist.
CSS Layout News Newsletter
Join the newsletter to receive the latest updates in your inbox.