Issue 154
Houdini, CSS-in-JS, Managing CSS through pattern libraries, plus the clearfix hack through time.
News
Issue 154
I'm back in the UK after the CSS Working Group meeting in Australia. Next for me is Scotland CSS in Edinburgh. I believe there are still tickets available, and if you have never visited Edinburgh, it's a lovely city.
I'm looking at my end of 2018 and beginning of 2019 schedule. I'm updating and adding to my CSS Layout workshop and I would love to find some places who would like to host a workshop, either as a public workshop or in house training. Drop me a line if you would like to discuss dates.
Rachel Andrew, CSS Layout News
Learn
An excellent article from Ruth John on the Houdini CSS Paint API, with practical examples.
---
In this video from CSS Day, Bruce Lawson explains what CSS-in-JS is, and some of the benefits of this approach. A great talk if you want to make your own mind up on the issue which seems to divide much of our community.
---
I wrote up the approach we've been using to integrate a pattern library solution - Fractal - with our various projects. I think working with pattern libraries offers one solution to managing the CSS across projects, especially when it comes to working with browser fallbacks.
---
A nice little tutorial on creating a gallery grid with CSS Grid.
---
I'm continuing my work on MDN, and have updated the CSS Learning Area Layout Module to reflect up to date layout methods.
Interesting
This article is a trip down memory lane with clearfix of all things. Interesting whether you remember all these developments or just want to see how much easier things are today.
Our Sponsor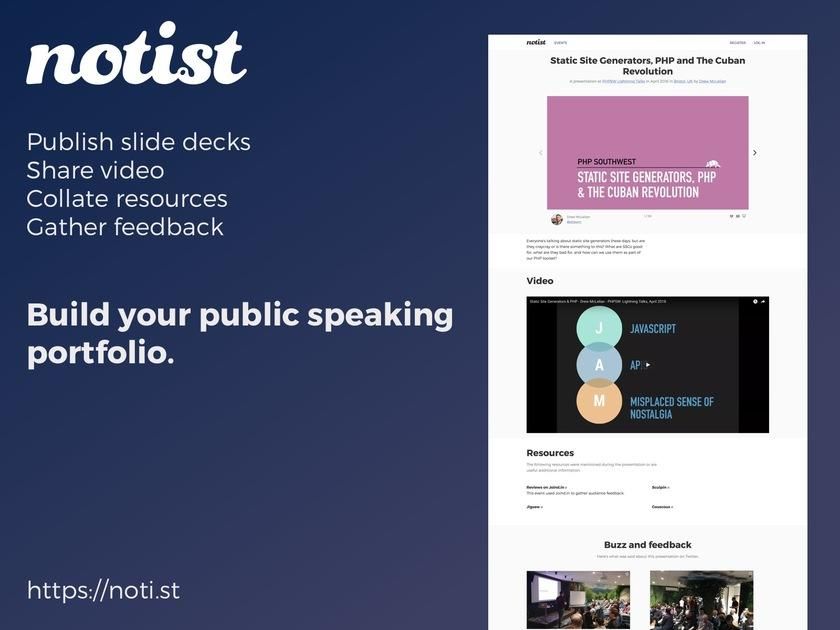 Whether you speak occasionally at local meet up groups, or frequently take the stage at big design conferences, Notist is the place to build your public speaking portfolio.
You can share your slides, but also add video, pull in tweets, and build up lists of links and resources for attendees to reference to. Over time you can build up a solid resource of all your speaking engagements.
If you ever hook up to a projector, you should get hooked up with Notist.
CSS Layout News Newsletter
Join the newsletter to receive the latest updates in your inbox.