Issue 169
Browser updates, shiny new CSS proposals, web typography, designing for the Apple Watch
News
Issue 169
I'm at W3C TPAC this week, at the CSS Working Group meeting for two days and then various other things of interest, and hopefully getting some time to work on my specs. I also presented at the W3C Developer Meetup last night, my slides are here.
In related news, last Friday Fronteers voted to become a W3C Member and to hire me as their representative. I'll write more on this soon, once all the details are sorted out, but I am very honoured that they have placed this trust in me, and I hope it will help to amplify the efforts I am already making.
Thank you to sponsor An Event Apart, the dates for 2019 are now available to book, and I'm speaking at every event next year. It would be great to see you there.
Rachel Andrew, CSS Layout News
---
Firefox 63 ships today and has a whole host of neat stuff for CSS Layout, including the first shipping implementation of gap, column-gap and row-gap in Flexbox.
---
Fresh from the CSS Working Group meeting that I am sat in while writing this, a renaming of the ar unit for grid tracks to tr (meaning transfer ratio). This is linked to a proposal for a more general aspect ratio unit in CSS, which is a subject I will write more about I'm sure!
---
The EdgeHTML 18 update includes further progress on CSS Masking.
Learn
A nice article based on a chapter from the book Better Web Typography for a Better Web by Matej Latin.
---
An article on one of the use cases for flexbox, to create a simple one line form.
---
Some useful information for anyone designing websites for the Apple Watch.
Our Sponsor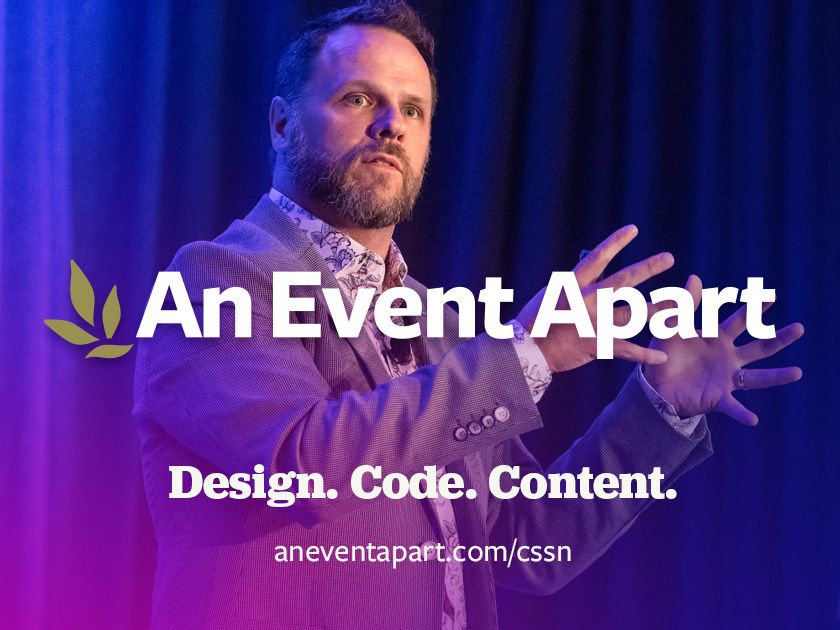 Only An Event Apart packs 17 brilliant speakers into a 3-day, single-track event. And what speakers! They are world-renowned front-end specialists … leaders in design, code, and content … charismatic, compelling presenters with industry-shaking ideas, at the peak of their creative power and influence. If a topic is mission-critical, or a new idea is about to change web design forever, you'll hear about it at An Event Apart first.
From design systems to variable fonts—you'll learn the latest on all the trends and techniques affecting your work, from the pioneers who created them. And at AEA, you don't just learn from the best, you also interact with them—at lunch, during breaks between sessions, and at our famous first-night Happy Hour party. Web design is more challenging, and more exciting, than ever. And by attending An Event Apart, you'll be ready for anything the industry throws at you. So come, be part of AEA's most exciting year yet! CSS Layout News readers save $100 off any two or three days with code AEACSSN.
CSS Layout News Newsletter
Join the newsletter to receive the latest updates in your inbox.