Issue 196
CSS Grid subgrid demos, breadcrumb ribbons, why don't we all just use Material Design?
News
Issue 196
I'm in the UK this week and trying to catch up with all of the things before being away for a good chunk of May and June at conferences and a CSS Working Group meeting. Links this week include all of the video from SmashingConf (so much there to interest readers of this email), a couple of interesting CSS specifications, CSS Grid subgrid demos, and more.
If you will be in Boston for An Event Apart, come and say hello!
Rachel Andrew, CSS Layout News
---
I'm going to be speaking at CSS Day in Amsterdam with a talk I'm quite excited about writing - Refactoring (the way we talk about) CSS.
---
I've mentioned the CSS contain property in previous emails. The specification has now reached Candidate Recommendation (CR) status.
---
A First Public Working Draft of the CSS Spatial Navigation specification has been published. This is a specification detailing how navigation can happen via the arrow keys, rather than tabbing from one item to the next when keyboard navigation. Skip through the first couple of examples for explanations of how this would work.
Learn
The video from SmashingConf is now live. There are several of interest to readers so instead of linking individually, here is the wrap-up post on Smashing Magazine.
---
I do like these articles which collect up the different ways to approach a pattern. This time triangular breadcrumb ribbons are up for discussion.
---
I have started to add my subgrid examples to Grid by Example in preparation for the subgrid feature of CSS Grid Layout shipping in Firefox Nightly.
Interesting
By framing a project in Material Design — or to any other design system — we are presented with a set of answers to which, as rational cause-and-effect minds, we will try to find questions. This means two things: firstly we'll very likely distort our problems to fit those solutions because they're the only solutions available that don't break the specification; secondly we'll look for problems that don't exist, in order to explain the solutions we have to hand.
An interesting post about the issues of adopting a third party design system, coming down to it solving problems you don't have yet.
---
This color palette generator is so nice. Not CSS Layout News, but just rather useful news.
Our Sponsor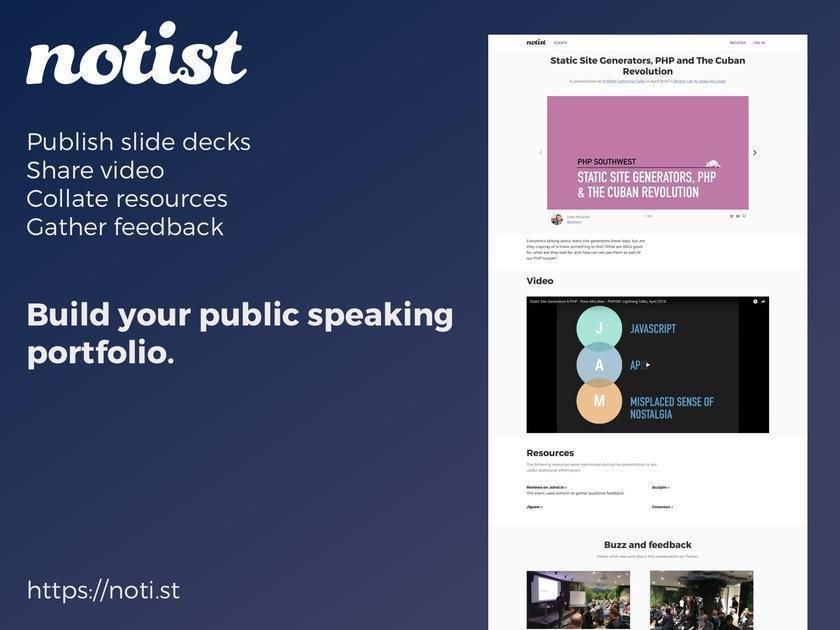 Whether you speak occasionally at local meet up groups, or frequently take the stage at big design conferences, Notist is the place to build your public speaking portfolio.
You can share your slides, but also promote upcoming events, add video, pull in tweets, and build up lists of links and resources for attendees to reference to. Over time you can build up a solid resource of all your speaking engagements.
If you ever hook up to a projector, you should get hooked up with Notist.
CSS Layout News Newsletter
Join the newsletter to receive the latest updates in your inbox.