Issue 224
Grid prototyping, The Web Almanac, Newspapers and Web Design.
News
Issue 224
I'm back in the UK after speaking at Refresh Conf in Groningen, The Netherlands - slides here. It is quite definitely Autumn/Fall here now. Among other things I've been working on updating MDN docs for the upcoming Firefox 71 release, which contains things of interest to CSS Layout fans. More on that in the coming weeks.
Thank you to sponsor An Event Apart this week. My final conference of the year will be An Event Apart San Francisco, where I will have a brand new talk to share.
Rachel Andrew, CSS Layout News
---
The Web Almanac contains some interesting data about usage of technologies on the web. I found some of these findings quite surprising - especially the amount of usage of Feature Queries. An interesting set of information to browse around however.
Learn
Long before CSS Grid was sensible to use in production I was using it as a prototyping tool. This hands-on tutorial shows how to use grid for this purpose.
---
Over at Smashing, we released all of the videos from the New York event today. Enjoy this very relevant one from Miriam Suzanne, and find all of the others plus photos and links from the event on Smashing Magazine.
---
A lovely article exploring examples of newspaper design and asking what of this type of design can be useful on the web.
Interesting
To go along with the article about design inspiration from newspapers, I enjoyed this article about the redesign of The Atlantic. The design used for the print edition but also the mobile app and website. You might also enjoy the video.
---
In the last ten years, webpages have quadrupled or more in file size, and one of the primary reasons for this is useless image proliferation.
Gerry bemoans the Department of Useless Images.
Our Sponsor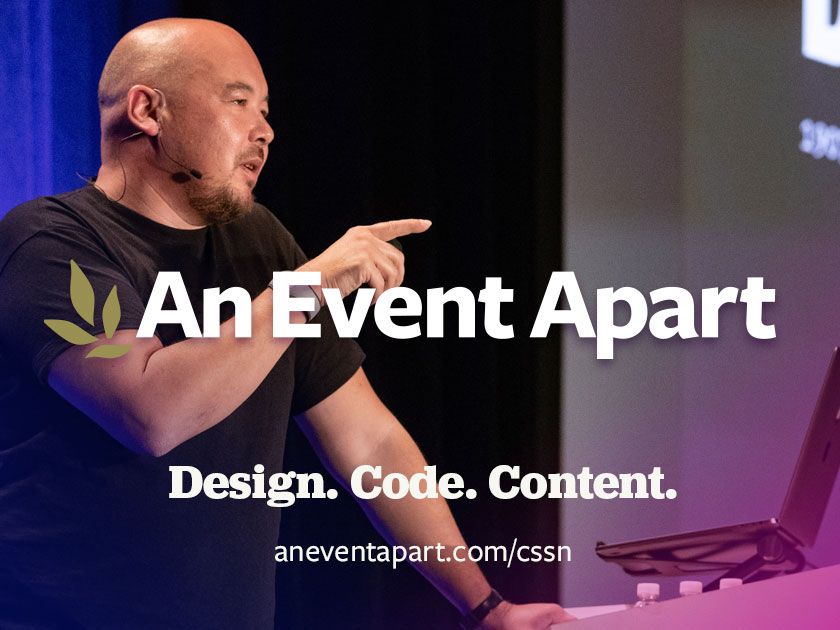 "AEA is the best conference out there. Tons of great current info and no sales pitch." –Ellen Holladay, Senior Director, Elavon
"Two sessions in and I've already learned more than at any other full conference!" –Julie Ovenell, Director of Communications, The University of British Columbia
"There were take-away points from every talk that are going to make my job easier." –Chris Smoiloff, UX Prototyping, IBM
"I learned more from this conference than any I've attended in the past." –Tracey Halvorsen, President & Chief Visionary Officer, Faststop
"Absolutely, hands down the best money spent on a conference. The range of talks and caliber of speakers are amazing." –Matt Haff, Software Engineer, Pindrop Security
"I'm hoping that our whole web team will be able to go next year." –Marija Carte, Web Developer, Montana Department of Transportation
CSS Layout News Newsletter
Join the newsletter to receive the latest updates in your inbox.