Issue 23
Happy New Year with my first link round-up of 2016.
News
Issue 23
Happy 2016! I'm looking forward to a new year of learning and sharing interesting CSS Layout tips with you all. Don't forget to let me know if you write or read anything that might be of interest to other people who get this newsletter. I'm always on the lookout for interesting things. You can just reply to any CSS Layout News email, I read all responses. I'm also on Twitter as @rachelandrew.
Rachel Andrew, CSS Layout News
---
A top conference tip if you can get to Amsterdam in June. I spoke at CSS Day last year and the whole day was really excellent.
Learn
A short flexbox video lesson on Egghead.io.
---
If you need to detect flexbox support you don't necessarily need all of Modernizr. Here is a quick tip.
---
A handy post about the DevTools in Firefox Developer Edition. You can run the Developer edition alongside regular Firefox, and it is worth a look for anyone doing front-end development.
Interesting
I'm thinking a lot about CSS for complex user interfaces at the moment as two of the things I'm working on are our new Perch Shop, and a rebuild of the CSS for the Perch and Perch Runway Control Panel. So this was a timely post.
---
A good post from Morten Rand-Hendriksen detailing common objections to using Flexbox in production. These are the same objections we see with any new CSS. As Morten points out, if you are using progressive enhancement properly, you can use new CSS without creating a bad experience for older browsers.
---
Some thoughts as to whether you should use a video as a background, and how to do it well. I'm not sure I'm a great fan of these, although I have seen some done well.
Our Sponsor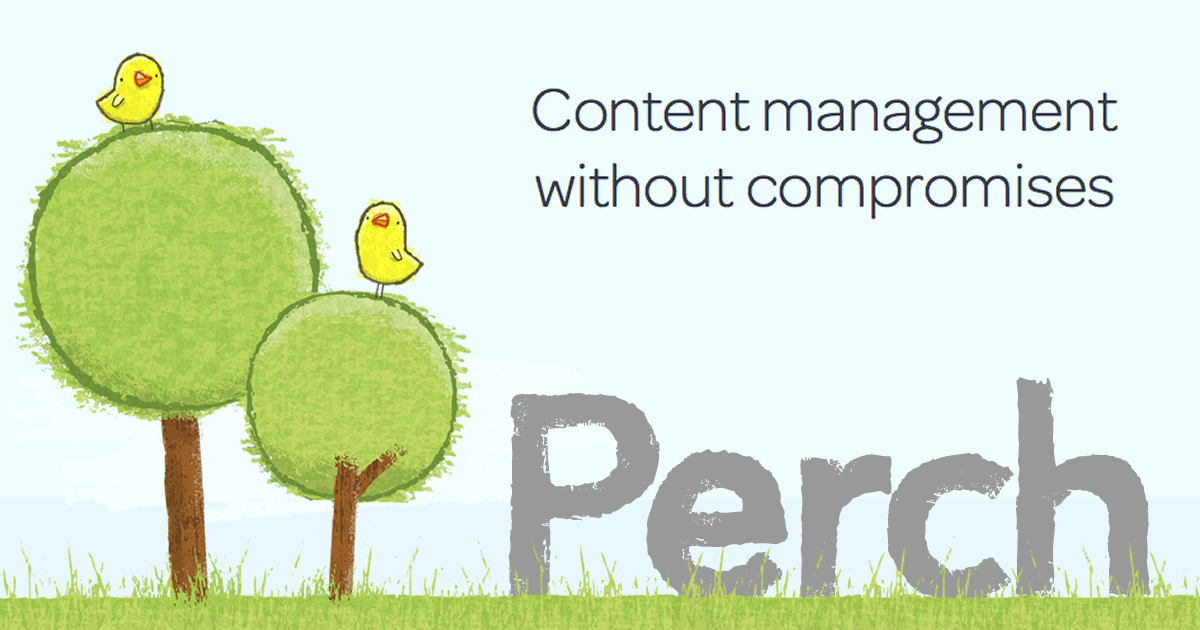 Perch is perfect for retrofitting a CMS to your website. Use our simple template language to give your client the ability to edit just the things they need to. No need to turn your whole site into a theme or change the way you develop when you use Perch.
CSS Layout News Newsletter
Join the newsletter to receive the latest updates in your inbox.