Issue 251
The clamp function, accessible images, vertical rhythm, Intersection Observer.
News
Issue 251
While I am missing all the events I thought I would be doing this year, I'm enjoying their online replacements. It is hard to replace the feel of an in person event, especially moments of chance interaction, however there are benefits to meeting virtually. One of those being the number of people I have talked to who can't ever get to a conference due to time, location, family commitments or budget. For those people I hope that we carry on doing some online things.Where the pandemic has meant we have had to cancel and postpone so much, I think we have also gained in our understanding of how to do these things online and welcome more folk in.
Today I spoke at Smashing Meets, an online meetup we ran over at Smashing, I presented my talk on Subgrid, and also answered a bunch of questions in the chat session. And then, I'm really excited that An Event Apart are running an online event, and that I get to do my talk about the CSS display property there. An Event Apart are the sponsor of the newsletter this week, so check out the link in the footer for a discount. For the last few years I've written a talk especially for An Event Apart, that I don't do anywhere else, and I'm really looking forward to the chance to present it to online Apartniks.
Rachel Andrew, CSS Layout News
Learn
Jeremy writes about using the CSS clamp() function.
---
An article about the different types of images we might use to convey important information, and how to ensure they are as accessible as possible.
---
An explanation of vertical rhythm, and how to implement this responsively.
Interesting
A visualization tool to help with understanding Intersection Observer.
---
A collection of example UI components, arranged into categories.
Our Sponsor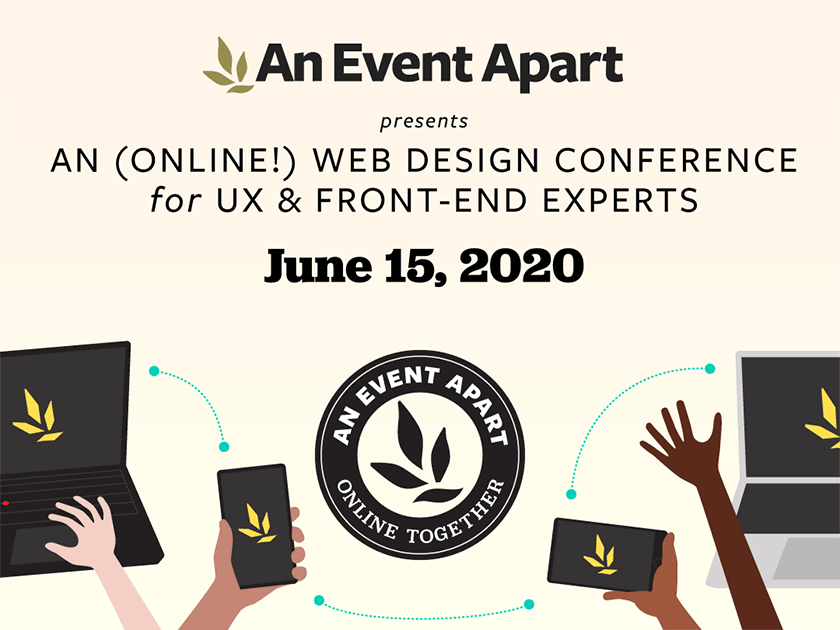 An Event Apart: Online Together is a one-day online conference covering what you need to know about conducting user research remotely, managing the hard parts of design systems, how CSS is reshaping itself to help you reshape content flows, the ins and outs of inclusive design, and more.
Currently, we're thrilled to have five confirmed sessions:
Rachel Andrew's Now You See It: Understanding Display
Derek Featherstone's Inclusive Design: Thinking and Doing
Brad Frost's The Technical Side of Design Systems
Cyd Harrell's Rich Research At A Distance
Dan Mall's Hard Things About Design Systems
…and we're very close to confirming the sixth talk. Stay tuned for even more great content to come!
All sessions will go live on June 15, and will remain available to attendees, on-demand, for at least six months after the event is over, along with recordings of live Q&A sessions with the speakers and any other agenda items.
Registration is now open, so grab your spot and join us online, together, this June 15. $50 off with code CSSL
CSS Layout News Newsletter
Join the newsletter to receive the latest updates in your inbox.