Issue 264
Grid Level 2 is a Candidate Recommendation.
News
Issue 264
Happy Tuesday and another edition of CSS Layout News. I'm looking forward to the SmashingConf Live event this week, where I'll be talking about new things that are coming into CSS.
Last week a number of folk, including almost all of the MDN team, were laid off from Mozilla. I'm very sad about this news. MDN isn't going away, but like many people I worry about the future plans for the project. If your company is hiring right now, take a look at the list of ex-Mozilla employees who are now looking for work.
Rachel Andrew, CSS Layout News
---
CSS Grid Level 2, which is essentially level 1 plus the subgrid specification is now a Candidate Recommendation. Also today, an updated version of the Level 1 Grid specification was published.
If you ever want to know what has been updated in a spec, head to the Changes section, where you will find details of any additions or modifications.
Learn
Dividing colours into three levels -- palette, functional colours and component colours.
---
An article which helps you to use the power of Chrome DevTools to improve the accessibility of your sites.
---
A nice little dig into border-radius.
Interesting
Julia Evans has been making some more wonderful CSS comics. Although I'm slightly worried that I am the sort of person being referred to as having grey hair in this one!
Our Sponsor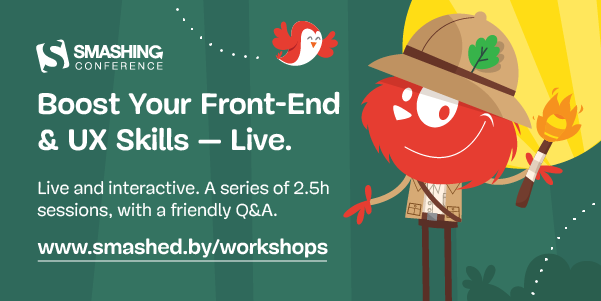 Boost your design skills online and learn practical insights from experts in the industry, live. That's Smashing Online Workshops, broken into 2.5h live sessions, spanning across weeks. With tangible takeaways, exercises, access to experts, slides, recordings and a friendly Q&A. Try The CSS Layout Masterclass with Rachel Andrew or Front-End Testing with Umar Hansa. Use a friendly code CSSLAYOUT to save $50 off the price! Meow!
CSS Layout News Newsletter
Join the newsletter to receive the latest updates in your inbox.