Issue 270
MDN Browser Compat Report, accessibility, animation, font-size with clamp()
News
Issue 270
Animation and accessibility feature heavily this week, partly because I've been working on writing some stuff about CSS animation. It's great to see such a lot of great a11y content too.
This week the email is sponsored by An Event Apart and their Fall Summit. Please do take a look at the offer in the footer of this email. It's a wonderful chance to attend An Event Apart without needing to travel to the USA!
Rachel Andrew, CSS Layout News
---
An in-depth report of browser compat issues, based on the responses to the MDN Developer Needs survey, run earlier in the year.
Learn
Really useful information here for those of us who don't regularly use a screen reader, from someone who does.
---
A nice article on the clamp() function.
---
Useful information about CSS Custom Properties.
---
An article on accessible web animation, based on the recommendations in the Web Content Accessibility Guidelines (WCAG).
---
A video of an online talk, covering accessibility tips when writing CSS.
Our Sponsor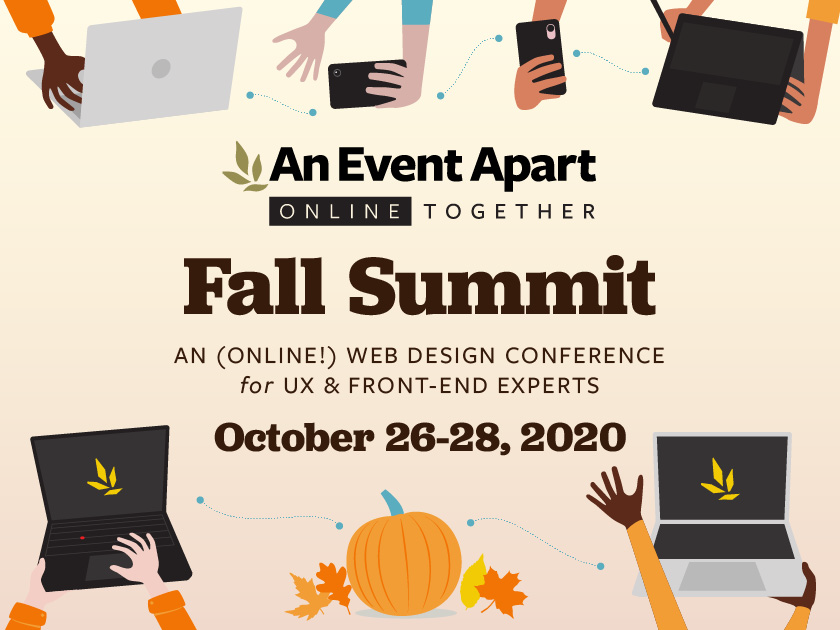 An Event Apart Online Together: Fall Summit is a three-day web design conference with an intense focus on digital design, UX, content, code, and more—featuring 18+ in-depth sessions, live Q&A with the speakers, and one-on-one conversations with special guests. You'll get deep insights into where we are now and where things are going next.
Attending Fall Summit will boost your brain, inspire your creativity, and increase your value to your teammates, employers, clients and most of all yourself.
You'll learn about advanced CSS from Miriam Suzanne and Una Kravets, design systems and patterns from Mina Markham and Jason Grigsby, design engineering from Adekunle Oduye, inclusive design from Sara Soueidan and David Dylan Thomas, and much, much more.
CSS Layout subscribers can save $100 on any multi-day pass with promo code: AEACSSL20
Join us online October 26-28. See the full three-day schedule register now.
CSS Layout News Newsletter
Join the newsletter to receive the latest updates in your inbox.