Issue 52
Flexbox tips, the box-suppress property and a video about using our new layout methods for real Art Direction on the web.
News
Issue 52
I am writing this introduction in the BA lounge at Heathrow, about to get on a plane to Australia where I will be speaking and leading a CSS Layout workshop at Web Directions Code. I'll also be speaking at MelbJS while in Melbourne, it is going to be a busy 10 days! Perhaps I will see some of you there - come and say hello!
A big thank you to sponsor this week CSS Dev Conf 2016, which I will be speaking at along with a whole line-up of fantastic speakers in San Antonio, Texas this October.
Rachel Andrew, CSS Layout News
---
A post explaining the box-suppress property, part of CSS Display Level 3. The CSS Working Group would like feedback from authors on this property, so take a look.
Learn
A tutorial explaining Pure CSS as an alternative to using Bootstrap. Pure has a smaller footprint and if you are keen to use a framework might be one to explore.
---
On the Web Directions site watch Jen Simmons and her presentation "Real Art Direction on the Web".
---
Three tips for using Flexbox from Zoe Gillenwater including some suggestions for providing fallbacks for older browsers.
---
This is layout for print user agents as opposed to the web, but another subject I am very keen on. I took part in a forum chat for SitePoint about the challenges of using CSS for creating books.
Interesting
"... who are we to judge what input is better? We have no more control over the input someone uses than we do the size of their screen."
A piece about adapting to the various different types of input on the web, and how we can design for multiple methods of input.
---
A discussion on the SitePoint forums about CSS Positioning.
Our Sponsor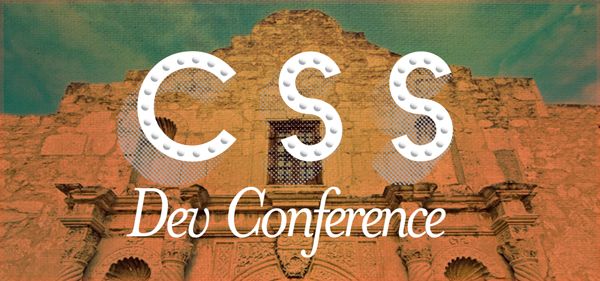 At CSS Dev Conf 2016 The Alamo, join Rachel Andrew, Trent Walton, Chris Coyier, Rachel Nabors, Estelle Weyl, Jen Simmons, and Jonathan Snook and more this October in gorgeous San Antonio, deep in the heart of Texas. Your CSS Dev Conference registration includes: Admission to the two-day conference, including keynotes and sessions; Continental breakfast, lunch, and snacks throughout the day; and Admission to the Check-In Reception, Monday night Party, and Tuesday night Happy Hour! Check out the sessions and register now!
CSS Layout News Newsletter
Join the newsletter to receive the latest updates in your inbox.