Issue 329
Speaking at DevFest, human-friendly class names, browsing with screen magnification.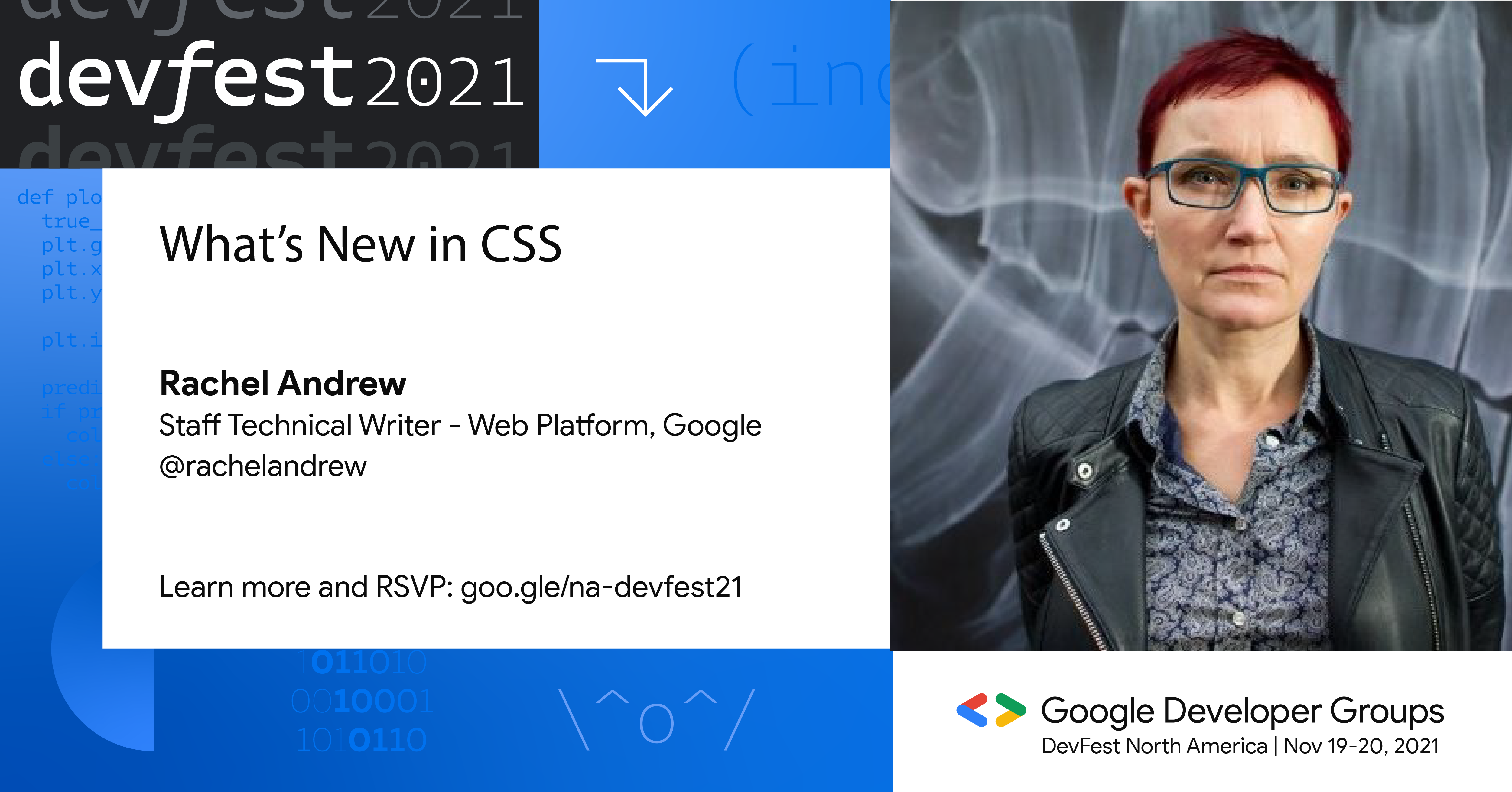 DevFest North America is happening today and tomorrow, I'm speaking tomorrow with a heavily updated version of my talk on what's new in CSS. Heavily updated, because there is so much new stuff to talk about. I think you can still sign up if you want to watch.
I am also doing an AMA with other Chrome DevRel leads at the Web @ DevFest meetup on 8th December. Enjoy the links below and perhaps I'll see you at one of these events.
Rachel Andrew
---
News
Philip Jägenstedt gives an overview of the State of CSS 2021 survey results and how they will influence priorities in 2022. In particular, a look at the suggested focus areas for Compat 2022.
Chrome 96 is out, including the prefers-contrast media feature.
A whole bunch of CSS things. The accent-color property is enabled, plus lots of fixes to things and additional implementations that will help with compat.
---
Learn
In this useful post, learn how screen magnification works.
A walkthrough with code examples of how to create a parallax effect that leans on custom properties.
Another in this series of UI breakdowns from Adam.
I love this. Thinking about human friendly class names.
---
CSS Layout News Newsletter
Join the newsletter to receive the latest updates in your inbox.